Department
Pharmaceutical Analysis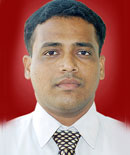 Dr. Dipak D. Patil
Head of Department
The Pharmaceutical Analysis department contains basic instruments required for regular practical includes pH meter, potentiometer, conductivity meter, Flame photometer, colorimeter UV-Visible spectrophotometer etc.
The department contains sophisticated instruments like Fourier transform Infrared spectroscopy (FT-IR), High Performance Liquid Chromatography (HPLC).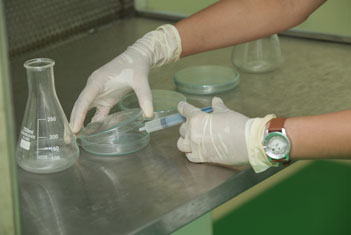 The Pharmaceutical Analysis department is actively involved in Research and Development and consultancy work since 2009 to till date.
In 2009, College has started "Short Courses in Handling Analytical Instruments" a training course to give practical hand to students on different sophisticated instruments like HPLC, GC, FT-IR and UV-Visible spectrophotometer. Till date, more than 50 students were given the training to handle the sophisticated instruments from various locations of Maharashtra.
The department also working for HPLC, FT-IR sample analysis and till date analyzed more than 100 samples from different locations of Maharashtra. The HPLC analysis of natural source, bio analysis, pharmaceutical formulation content estimation, gradient elution of some substances also carried out.