Department
of Pharmaceutics and Quality Assurance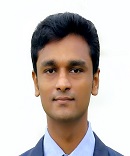 Dr. L. R. Zawar
Head of Department
The Department of Pharmaceutics and Quality Assurance (PH & QA) at the HRPIPER has a rich tradition of modernization and advancement of health through new knowledge. Our faculty members are continuously making significant contributions to enhancing drug delivery.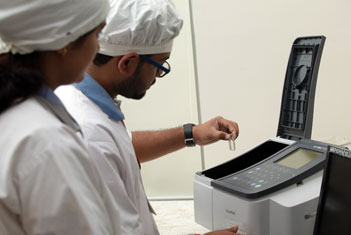 Our post graduate course in PH & QA started in 2010-11 with intake capacity of 18 seats per branch. Our department is a place where we give steady commitment to excellence in research, instruction and service is demonstrated through the extraordinary productivity and success of our faculty, and students. Our program focuses on Physiologically-Based Approaches to Drug Delivery and Disposition. We offer a training environment that includes cutting edge laboratory instrumentation and technologies, award-winning faculty, devoted and experienced teachers and knowledgeable staff.
In addition to our instructional mission, the department conducts cutting edge research to create and disseminate new knowledge in the pharmaceutical sciences and to provide service to society.
Some of our major achievements are:
We have received research funding worth Rs. 110 lakhs from different funding agencies like AICTE, DST, ICMR, RGSTC under various schemes like Nanomission, MODROB, RPS, ECR etc. to name a few.
Since year 2011, we are consecutive winner in Avishkar research competition and grabbed the prizes up to national level 'Anvention' competition.
We won Troika pharmaceutical and Department of Science and Technology sponsored national level best M. Pharm thesis competition consecutively for four times.
We have published more than 200 research articles in various national and international journal of repute with impact factor as high as 7.5 like Journal of Controlled Release.
We successfully filed five patents to Indian patent office
We Collaborated with Dept of biotechnology, school of life sciences, North Maharashtra University Jalgaon, which resulted in successful filing of one patent and publication in Journal of material science and engineering C.
Recently we developed 'NANOTECH' unit and state of the art 'R & D' lab. to deal with the nanotechnology based research projects.
We have organized various state and National level seminars and conferences and similar events.
To boost up the research potential of UG students we have started ASOJ SOFT CAPS PVT LTD, Baroda sponsored 'Pharmvention' research award competition from year 2014-15.
Our future planning includes developing the state of the art pilot plant, human cell culture and advanced cytotoxicity testing laboratory.
We offer consultancy services at reasonable charges for industry and academics for major instrumental facilities available at our end.
Areas of research:
Solubility Enhancement
Nose to Brain Drug Delivery
Nanobiosensors
Quantum dots
Nano Theranostics
Wound Management
Analytical Method Development