President's
Message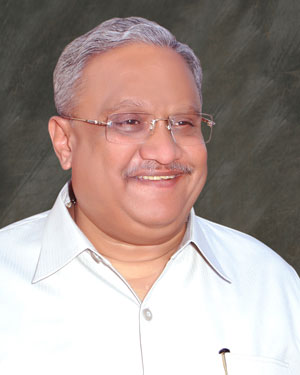 The Shirpur Education Society has over the years, knitted together a large network of educational institutions throughout the length and breadth of Shirpur. From pre-primary schools, primary schools, ashram schools, secondary and higher secondary schools to professional collage and institutes that offers courses like Pharmacy, D.Ed., B.Ed., MCA, MCM, Computer Engineering, entire education has a single-minded goal and mission to provide hope, direction and the promise of a bright future for aspiring youth from all over country.
The contribution of the society in the field of Pharmacy started with commencement of R. C. Patel Institute of Pharmaceutical Education and research long back in 1992, which is today, acquired a pioneering position in North Maharashtra. To satisfy the growing demands of pharmacy professionals for country and also to accommodate all sectors of society, H.R.Patel Institute of Pharmaceutical Education and Research has been started in 2004 (Previously known as H.R.Patel Women's College of Pharmacy). Within the short span of time, this institution too has earned reputation in pharmaceutical arena. This success is surely efforts of dedicated faculties, quality students and broad base of sophisticated instruments, enriched library and educationally encouraging environment.
As a President of Shirpur Education Society, I take this opportunity to welcome you all to this beautiful city Shirpur.
Hon. Shri. Amrishbhai R. Patel
President
H. R. Patel Institute of Pharmaceutical Education and Research ,Shirpur