Principal's
Message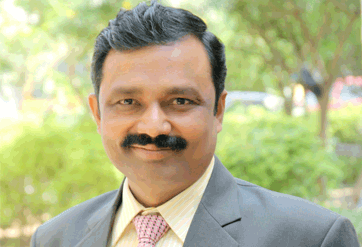 At the outset, I wish to extend my warm welcome to you in HRPIPER family. It would indeed give us immense pleasure that you have selected HRPIPER platform and given opportunity to us to assist in shaping your professional career. Today, the college symbolizes the meaning of quality education and professional achievement. However, there is ample room for further development since acquiring knowledge is endless process. Pharmaceutical education today is no longer confmed to the four walls of the classroom. All round efforts are needed to generate quality professionals. To achieve this we try to provide quality, value based, and activity oriented education to our students.
Our mission is persistently engage ourselves to generate and preserve knowledge, understanding, and creativity by conducting high-quality educational and research activities that benefit students, scholars, and communities across the nation. To share that knowledge and creativity, we will provide a broad range of academic activities for learners and teachers that will help them to work independently in their professional sphere. As educational institution, we value excellence, innovation, diversity of community, diversity of ideas, integrity, academic freedom, collaboration, and accountability of resources and relationships, sharing knowledge in a learning environment, and application ofknowledge and discovery to advance the quality oflife.
Involvement of learner is the real way to acquire knowledge. Therefore, in addition to one way classroom learning. We try for actual involvement of students in both theory classes and experimental work. To achieve this, institution has adopted practical-oriented and student-centric teaching and learning policies that will help our students in achieving excellence in professional career.
Prof. Dr. S. B. Bari
Principal
H. R. Patel Institute of Pharmaceutical Education and Research ,Shirpur