Teaching & Learning at
HRPIPER
Initiatives in teaching and learning process
As teaching and learning are the key components of the any academic curriculum therefore, we at HRPIPER also strongly emphasize on effective implementation of teaching and learning processes. The faculty has effectively adopted diverse teaching methods for effective teaching including not only ICT based teaching but also conventional modes of teaching.
Teaching Learning Methodologies adopted at HRPIPER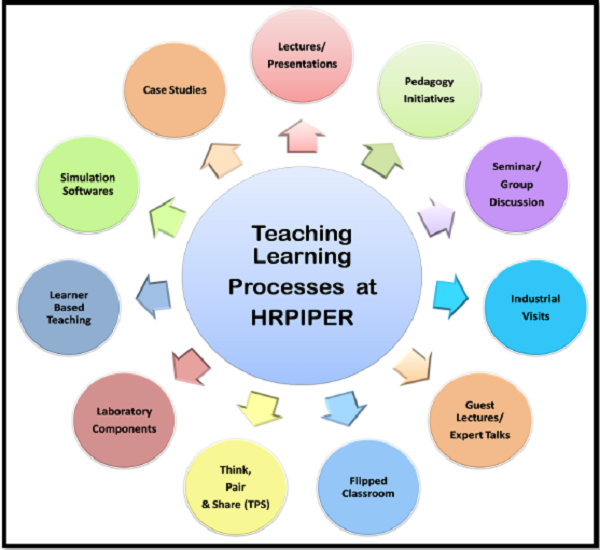 Following technologies are being used for effective teaching by the faculty:
Conventional teaching methodologies like using chalk and board, OHP etc.
Power point presentations using LCD projectors.
Case studies.
Use of flip classroom.
One to one discussion with the students.
Use of e-journal, e-books for effective teaching.
Software's as computational or statistical tools.
Use of audio-visual clips.
Problem solving sessions.
Interactive sessions during classroom/practical teaching.
Simulation software based study.
Learner based classification/teaching.
Seminar and group discussion.
Faculty Youtube lectures.